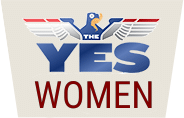 David and I had a large collection of Venetian masks and hats. For the Portobello Road Notting Hill Carnival we will give them to our friends, neighors, and David's named parents, Neil and Magdalene.
But what about those who don't have masks and hats, freakish capes or oldswords (David had all those)? We have made a collection of costumes and masks for you that can be downloaded and printed.
To view the masks, choose the one you like and print it. You will find DIY costumes descriptions.
If you are an artist, fashion designer of just a person who likes dressing up and would like to help our Carnival4David, then draw your mask and send it to us. It will be your contribution to David's memory. It may help someone take part in the carnival.
Nika Dubrovsky
[wordpress_file_upload uploadid="1" uploadpath="uploads/masks" notify="true" notifyrecipients="ab7@posteo.net" notifymessage="File %filename% has been received, together with fields Name:%userdata0%, Email:%userdata1%" userdata="true" userdatalabel="Name/*Email (required)"]
[wordpress_file_upload_browser browserid="4" candownload="true" candelete="true" columns="inc,file,date,fields"]
[tribe_events view="map"]
Here are the locations where the Memorial Carnival 4 David is planned to take place. If you want to participate, please, look for comrades near you, whom you might join. But you can participate in the carnival via zoom, on your own balcony, from your apartment with family or friends, or create a new group in a place where there is no Carnival4David yet.
Just send us your name (or nickname), a place where you want to be on October 11 (don't' send a specific address, just the name of the town or district of the town if it is big). We respect your privacy and suggest you make up a special email just for this case.